Although Singapore is a small island with a population of 5.45 million, it offers a huge business opportunity. Singapore boasts a multi-cultural society and a robust digital infrastructure. The advantages of owning a business in Singapore are countless, but promoting your business can be quite challenging.
So, you are all set to sell your products or services, have met all the legal guidelines and are ready to open your business. But, how do you market your new business and start turning it into a profitable venture?
Owning a business is only half done. Especially at the beginning stage of your business, you are likely to have budget issues while your customers are almost nil. Therefore, you need to create a smart strategy that can boost your ROI on a small budget.
Here we have outlined some effective ways you can market your new business in Singapore.
Identify Your Target Audience:
First of all, you will have to understand your target audience.
The target audience is the people who are likely to buy your products. For example, if you sell kitchen appliances, your obvious audience is homeowners or restaurants. Once you identify your target audience, think about their concerns, their activities and how your product or services can solve them.
Researching your potential customers can help you in the long run in creating a fool-proof marketing strategy.
Therefore, create a solid business marketing strategy built around your target audience.
Create a Robust Online Presence:
Over 90% of people search businesses online. It simply means that they are more likely to check the business information on the Internet, whether it is finding the address or checking out the products and services.
And over 80% of Singaporeans are present and active online.
It goes without saying that you should have a business website. The best thing about having a website and a strong social media presence is that it lets you market your business in Singapore in a cost-efficient manner.
You can get started by creating a business website for your brand. Then, opt for search engine optimization or SEO services to boost its ranking whenever someone searches for online products you sell.
Invest in Social Media Marketing:
Did you know that there are over 4.7 million social media users in Singapore?
It simply means that over 86% of Singaporeans are active social media users.
And not creating a solid social media presence means you are missing out on a great opportunity. Isn't it?
While a website maintains your online presence, having accounts on Twitter, Instagram and Facebook target the audience using these social media platforms.
Create your brand page or handle on top social media outlets such as Instagram, Twitter, YouTube and Facebook.
Each of these platforms has millions of users. You can post your content, updates and images related to your business over here. A great way to get engaged with your audience!
Participate in Public Events and Community Activities:
There are many public and business events hosted in Singapore where you can promote your brand. For example, you can offer sponsorship to various popular events in Singapore.
Also, contact local news outlets and radio stations when promoting these events. This will let you introduce yourself as well as your business to the mainstream audience.
Form Marketing Partnerships:
Marketing partnerships can be beneficial for two brands selling different things to the same audience.
The right partner is a business that shares your genre but is not your direct competitor. For example, your fitness equipment can team up with a fitness influencer or a chain of gyms.
Once you get the right partner, ponder over the ideas to enhance your business together.
For example:
Co-sponsoring a live or virtual event
Offering discounts or incentives on one another's products. For example, a customer can get 10% off on a gym membership on buying your dumbbells.
Trade advertising on your websites or in the emails.
Publishing promotional content on one another's blogs or newsletter.
Try Online Advertising:
Online advertising is also required to reach a wider audience. Good thing is that you can do it on your budget. Google and Facebook, the two biggest platforms of online advertising, both let you set your own budget. Or you can go for a PPC model or pay per click, meaning that you only pay for advertising that brings traffic to your website.
With Google Ads, all you need to do is set a daily budget and Google multiples that by 30.4 to reach a monthly maximum. For example, if you want to spend $30 a month on Google advertising, set a $1 daily budget. When you reach that $30.40 limit for the month, your ads will cease working.
Facebook also allows you to set limits as low as $1 per day to show your ad to the right audience.
Both Google and Facebook let you choose an audience according to age, location, income and interests. Whether you want to target the elderly who like planting, parents looking for online classes for their child, or teenagers in your town, you can achieve that with either social media outlet.
You can also make use of influencer marketing in Singapore to take your business to the next level.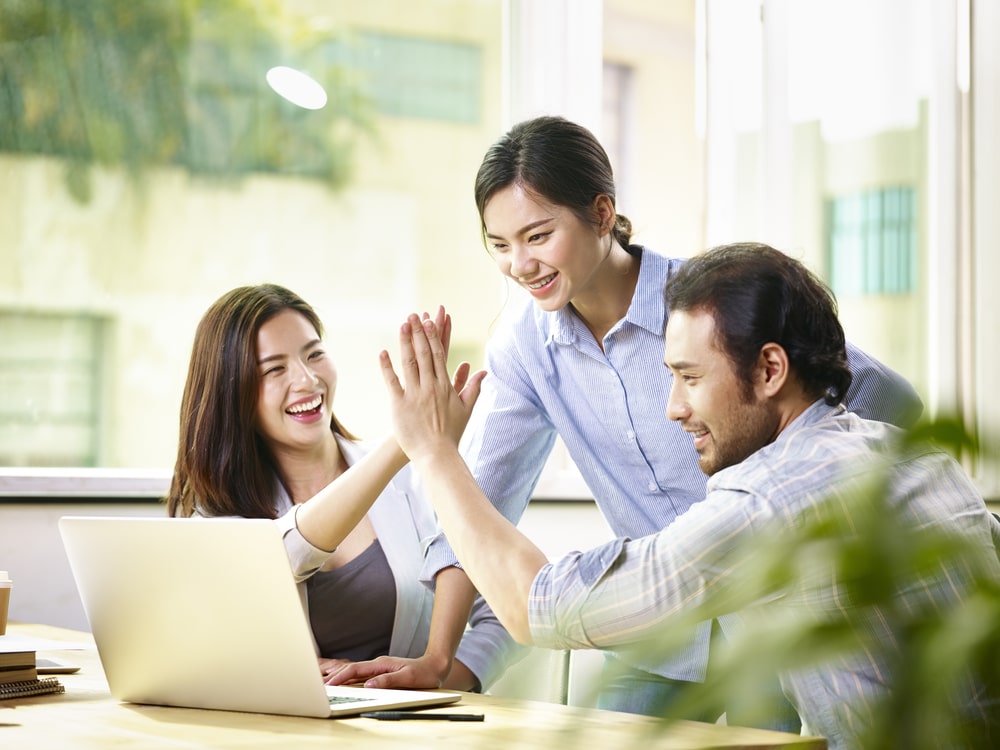 Show Community Engagement:
Another effective way to market your business in Singapore is to get involved in the community such as charity, volunteer work, and joining organizations associated with social welfare. Getting involved in your community will help spread the word about your business.
The Bottom Line:
The budding stages of a business are the most difficult ones. You need to build awareness about your brand and that too at a tight budget. To do this, you need to apply the right blend of online and offline marketing strategies, and back it up with other strategies that help you stay on track of your game.
So, what are you looking for? Get started by incorporating these quick tactics to market your new business in Singapore.
We at KVR Singapore offer a wide range of digital marketing services, right from website creation to promoting it, to help your business grow.
Started working as a digital marketing expert,
Varun Sharma
is now also a well-known digital marketing speaker – a speaker on performance development, and a trusted mentor to businesses in the digital world. His keynote expositions are based on the digital marketing theories, which provide a fascinating insight into the secrets of high performance.