Being an SEO agency in Singapore, you can't afford to work without auditing and monitoring tools. 
These tools automate the process of generating keywords, reviewing traffic as well as taking an eye on the competitor. This way, they eliminate the manual things from the job so that can focus on the core part of your job. 
But there are many tools available in the market: some are paid and some are free. And it is not easy to choose the right one from the overwhelming list of the tools. Don't worry!
Here is a rundown of key SEO tools for auditing and monitoring to choose from.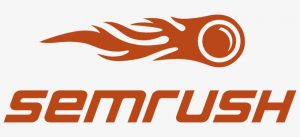 SEMrush is counted among one of the useful competitor analysis tools any SEO company can have.
It lets you identify and assess your competitors as well as their web domains.
SEMrush has been used by the number of SEO agencies in Singapore, making it one of the most popular tools available. It helps you streamline your SEO, PPC, keyword research, SERP and many more online marketing practices.
The tool is available in three paid plans namely, $99.95 for Pro plan, $199.95 for Guru plan, and $399.95 for Business plan. Good thing is that you can tailor your plan to your unique requirements.
Some of the key features of SEMrush are:
Traffic analysis to show the precise performance and traffic of your web domain. 
Organic Research helps find the top keywords used by your competitor. 
Advertising Research helps run an effective ad campaign.
It is one of the important tools every SEO agency in Singapore should have at their disposal. 
This simple tool is used to analyse the website's key metrics such as speed, page size, mobile responsiveness, security and accessibility.
Once done with the diagnosing, the tool rates the websites as well as suggests important changes to improve your site's performance.
This is a staple tool to make your website SEO friendly (especially for Google). 
Good thing is that it is a user-friendly tool. One of the impressive features in Google's Webmaster Tool is Fetch as Google that lets you check the URLs from Google's viewpoint. 
It helps you make important changes to fix SEO problems. 
PageSpeed Index is another valuable feature to determine the load time of your website in both desktop and mobile. Keep in mind that page speed is one of the most important ranking signals for any website.

GrowthBar is an efficient tool for keyword research, competitive analysis and SEO Rank tracker. 
It is a paid tool costing $49 per month after a free trial for 5 days. 
GrowthBar provides the data of any website directly from the SERPs, making it easy to review competitor's performance and identify which keywords, backlinks, ads and growth channels are getting results for them. 
One of its cool features is Top Keywords and Backlinks which monitors paid and organic keywords getting the most traffic. 
Keywords suggestions feature to generate the list of keywords you want to rank for as well as their Search volume and CPCs. 

Like GrowthBar, Woorank is a paid tool that comes with $49 per month plan along with a free 14-day trial.  
Most savvy SEO agencies in Singapore use this tool for optimizing their websites and campaigns. The tool streamlines your online marketing as it lets track and analyses the website's data for social media, SEO and other important metrics in one place. 
If you still can't determine which tool is helping your competitors ranking high, this tool is a panacea for all issues.
It's a competitive analysis tool that provides you with important data to optimize the website. With Ahrefs, you can track organic keywords, traffic; identify broken or lost backlinks; and above all, understand the number of backlinks required to improve the ranking for desired keywords.
With its Content Gap Tool, you can generate the list of important keywords. Besides, the Keywords Explorer tool figures out how challenging it would be to rank in the top search results for given keywords. It works by determining a Keyword Difficulty score from 1 to 100, with 100 being the most difficult.
This list of best tools for SEO agencies in Singapore would be incomplete without MOZ.
Being used by entrepreneurs and website owners, this tool is useful for site auditing, rank tracking, backlink analysis and keyword research to enhance their site ranking on SERPs.
Apart from that, Moz suggests various page optimization ideas.
The Moz bar browser extension helps with knowing the score, page optimization and page analysis. You can get started with 30-day of a free trial, after that you need to choose from different plans starting from $99 per month.
Some of the key features of Moz are:
Site Audit
Keyword analysis
Rank Tracking. 
If you're looking for a free SEO auditing tool, Ubersuggest can be the right one. It comes handy for generating new keywords, competitive analysis and content optimization. 
And the tool was created by online marketing genius, Neil Patel. It makes several suggestions for free and helps you make your content more compelling so that it can get traffic.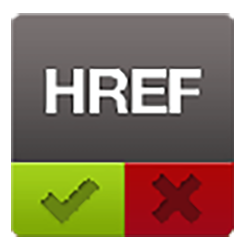 Another free tool on this list! 
As the name suggests, Check My Links helps you determine the performance of the links, whether external or internal, on your website. This broken-link checker tool is useful to rectify the webpage before being live. It will detect the number of links on your site in a moment as well as find broken links. 
Bottom Line:
So these are some effective tools for SEO agencies in Singapore to improve their site's performance as well as its ranking and organic traffic as well. Plus, they can also be used for content optimization and competitor analysis. However, make sure to choose the one according to your requirements.
If you are into a serious web marketing where SEO results drive your profits, prefer a paid tool with complete and advanced features. What do you think? Let us know by commenting below!
Started working as a digital marketing expert,
Varun Sharma
is now also a well-known digital marketing speaker – a speaker on performance development, and a trusted mentor to businesses in the digital world. His keynote expositions are based on the digital marketing theories, which provide a fascinating insight into the secrets of high performance.